All members, artists, and photographers who want to explore fine art are invited to attend our monthly meetings. Enjoy a peer review of your images as well as information about upcoming projects, events, and resources.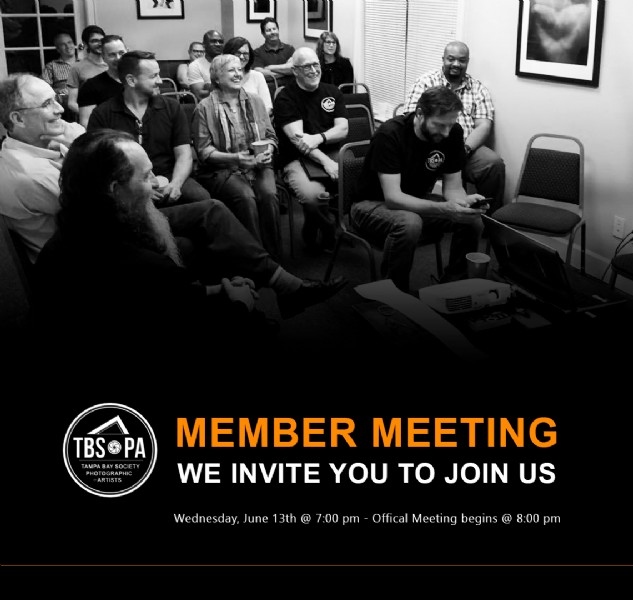 DOORS OPEN AT 7:00PM FOR MEET & GREET / SOCIAL NETWORKING
MEETING OFFICALLY BEGINS @ 8:00 PM
PEER REVIEW
Peer Review (Updated - Please Read)
Artists looking to participate in peer review: We are changing it up a little. We will be experimenting with 1 print (a physical work of art) and 1 digital submission (through dropbox). If you do not have a physical print to bring in, you are still, only allowed 1 digital submission. NO EXCEPTIONS. Jims challenge counts as a submission.
Jims Challenge: The theme for this months meeting was the color red.
We ask that digital submissions be sent through Drop Box. Please follow the link below:
https://www.dropbox.com/request/lAcjMe5TsQM2jLBfxhgh
What is Peer Review?
EDUCATIONAL AGENDA
8:00 PM | Quick Presentation on book publishing tools using Lightroom By Michael Sheehan.
Event Location
Gomez Innovations • 12000 N Dale Mabry Hwy, Ste 262 • Tampa, FL 33618 • US
Contact Information
Contact: Jose Gomez
Phone: 813-441-9814 x 200
E-mail: