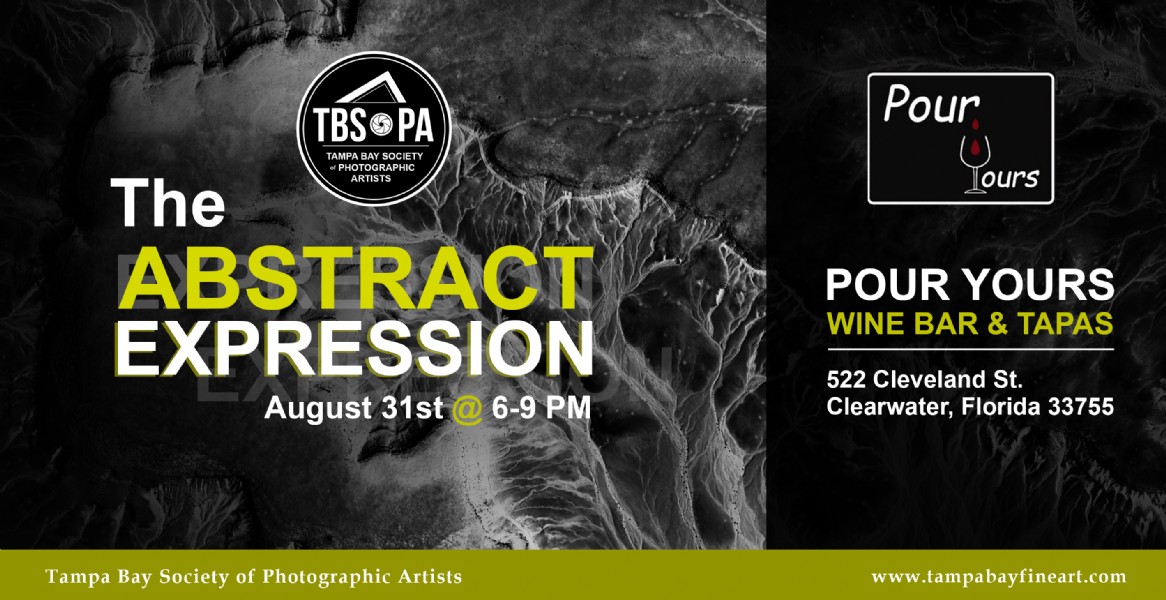 TBSOPA presents: The Abstract Expression
Abstract art uses a visual language of shape, form, color and line to create a composition which may exist with a degree of independence from visual references in the world. Come celebrate and see how our artists visualize and interpret the unseen world through purposeful and appealing imagery.
The show will take place Friday, August 31th from 6-9 PM
at POUR YOURS | 522 Cleveland St, Clearwater, FL 33755
Facebook Event Page: https://www.facebook.com/events/1996102090700835/

POUR YOURS is a Wine Bar located on Cleveland Street in Beautiful, Downtown Clearwater. Both Wine and Tapas are available at this wonderful venue.

To find out more about Pour Yours, Please visit their Facebook page: https://www.facebook.com/pouryourswine/

Showcasing Artists: To Be Announced.
Event Location
Pour Yours • 522 Cleveland St. • Clearwater, FL 33755 • US
Contact Information
Contact: Lina Teixeira