For the third year, The Tampa Bay Society of Photographic Artists presents: Exposed - A Nude Art Experience & Fine Art Show. Come and experience the blatant, the abstract and the sensual/beautiful landscape that is the human body.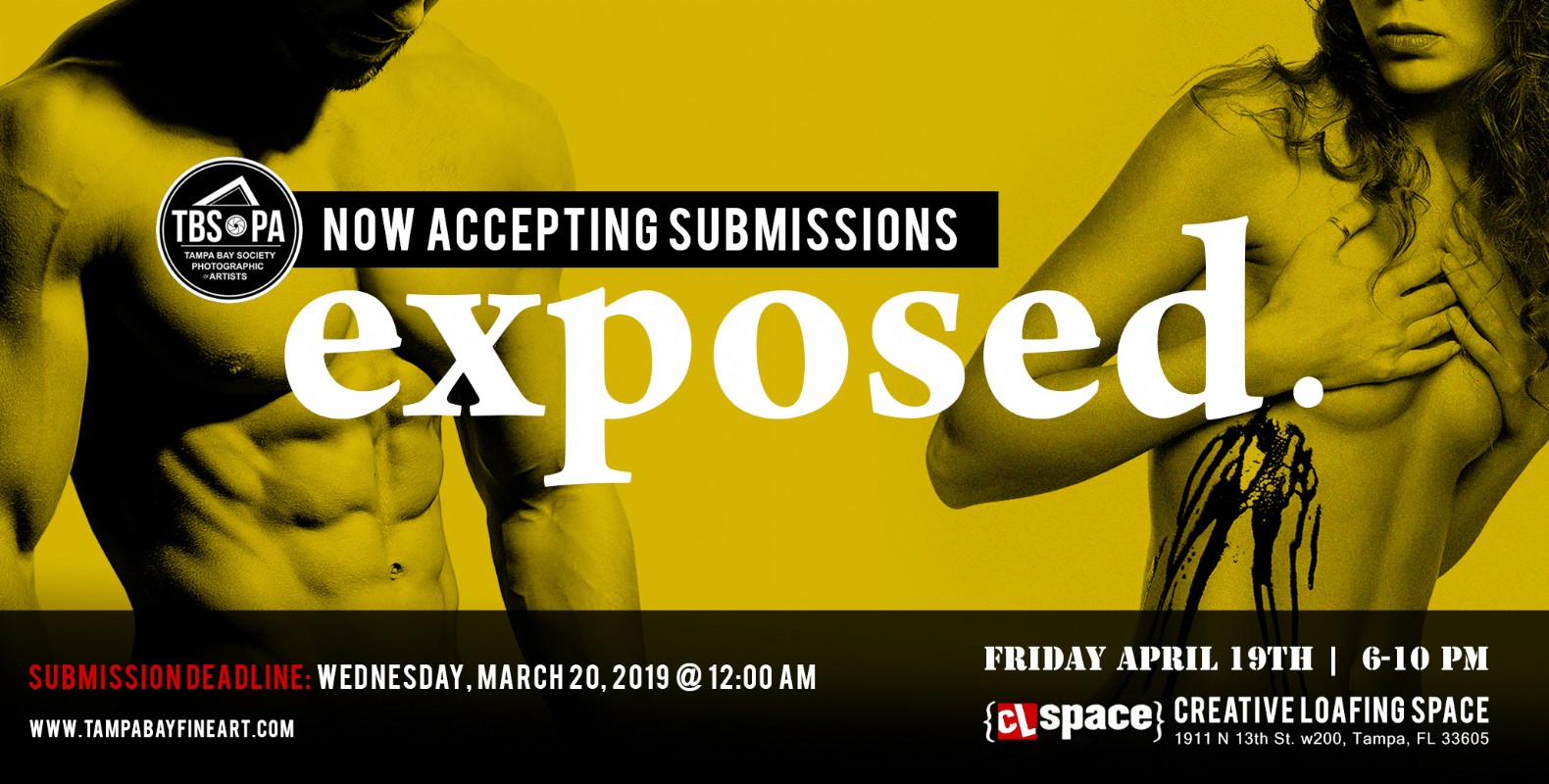 Medium: Photographic Fine Art
Theme: Nude / The Human Body
Submission Fee: $25.00 for up to 10 Works
Submission Deadline: Wednesday, March 20, 2019 @ 12:00 AM
Curation/Selection of Artists: Thursday, March 21, 2019 @ 12:00 AM
Event On: Friday, April 19, 2019 @ 6:00 PM
Submit your work for consideration!
https://www.cloudfolios.com/exhibitions/119